DETAIL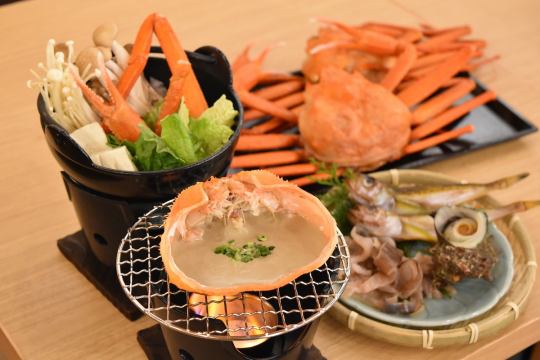 All-you-can-eat 【Sanshin Special Course 120 minutes】 Hanging overnight dried crab sashimi
Display is tax-exclusion price.
In addition to "Sakaiminagi sashimi" "Snow crab sashimi" "Nodame overnight dried" "Saiko port delicacy" on Sakaiminato enjoyment course! Luxury ... Please enjoy the ingredients of San-yon proud to the heart of mind!
Menu
Course content (24 items in total)
* All-you-can-eat dishes (over 15 items)
● Red crimson
● Kanbe rice
● Crab tuna custard
● salad
● Shinjimi Lake Shijimi juice
● Chicken raising
● Izumo soba
● Other
---------------------------
The following items are offered individually.
● Crab pot
● Sakaiminato overnight dried
● Sakaiminato dried food overnight
● Crab Miso shellfish
● Saussae
● Crab sashimi
● Shiroko Asuko
● Izumo Seikan Ice Cream
---------------------------
· All you can drink including local sake ¥ 1,500
· Soft drink bar 380 yen
· There is a single item drink