DETAIL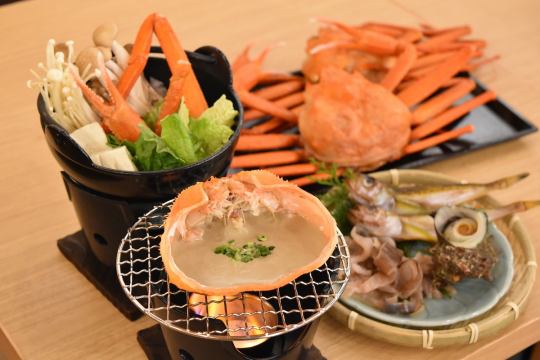 【All you can eat】 【Special Course】 Sanpu's taste luxury Sanpaki !! 120 minutes 6000 yen (tax not included)
6000 yen
My body is sweet, sweet soy sauce, crab vinegar and its taste is changed to the pine set Also, if you cook a little, sweetness increases, sweet and disappears in the mouth Snow ... Please enjoy the luxurious moment of Sanin which you can enjoy in Ginza !! "Special course" with all you can drink, extend the time of 120 minutes to 150 minutes!
Menu
All-you-can-eat buffet dishes

● Red crimson
● Kanbe rice
● Crab tuna custard
● salad
● Shinjimi Lake Shijimi juice
● Chicken raising
● Izumo soba
---------------------------

The following items are offered individually.
● Crab pot
● Sakaiminato overnight dried
● Sakaiminato dried food overnight
● Crab Miso shellfish
● Saussae
● Crab sashimi
● Other
● Shiroko Asuko
● Izumo Seikan Ice Cream
---------------------------
· Soft drink bar 380 yen
· There is a single item drink

· All you can drink including local sake will be served at 1,500 yen
"Special-purpose" is all-you-can-drink, 30 minutes extended free!