DETAIL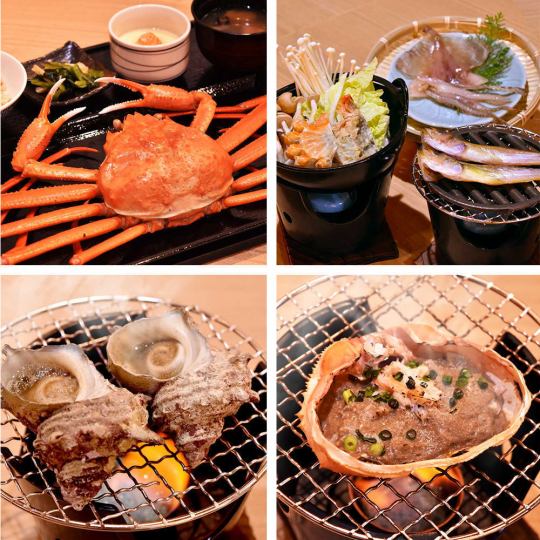 All you can eat 【Sakaiminato enjoying course 120 min】 With Kanoko · Sakaiminogo island set!
Display is tax-exclusion price.
Of course, it is a course that you can fully enjoy Sakaiminato with crab + Viking as well as Sakai porcelain sauce, crab Miso shellfish and overnight dried! There are even more crab pots and ice is also included ♪ 120 minutes It is also attractive.The local people are surprised contents, please enjoy the happiness of Sakaiminato to your heart's content!
Menu
Course content (21 items in total)
* All-you-can-eat dishes (over 15 items)
● Red crimson
● Kanbe rice
● Crab tuna custard
● salad
● Shinjimi Lake Shijimi juice
● Chicken raising
● Izumo soba
● Other
---------------------------
The following items are offered individually.
● Crab pot
● Sakaiminato overnight dried
● Sakaiminato dried food overnight
● Crab Miso shellfish
● Saussae
● Izumo Seikan Ice Cream
---------------------------
· All you can drink including local sake 1,500 yen (excluding tax)
· Soft drink bar 380 yen (excluding tax)
· There is a single item drink