DETAIL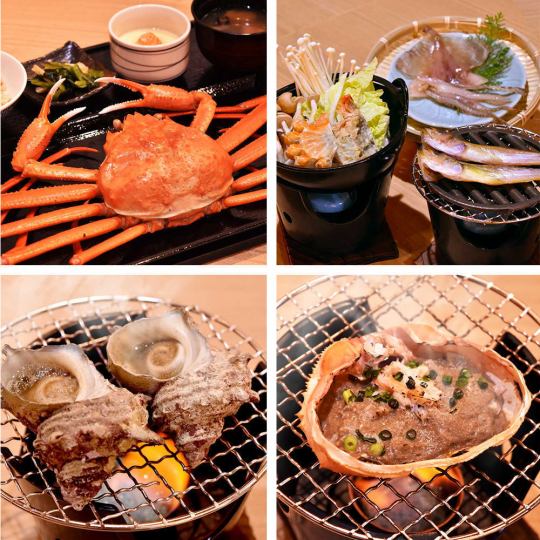 【All you can eat as you can】 【Pine】 Special Sanrio Gourmet Course Sazabe · Crab Miso with Takara Baked!
4480 yen
Junior high school student or above: 4,480 yen Elementary school student: 3,480 yen 4 years old ~ preschool child: 2,480 yen 3 years old or under: free
The local people are also surprised with the authentic seafood baked goods on top of the all-you-can-eat biscuits directly from Sakaiminato! Miso Kodama-yaki and Sazae are plus to add to the bamboo set ...! In addition, delicious Kimono flour from Shimane To the ice cream that took it! Please enjoy the mountain shrine in the prime location of Ginza, to your heart's content!
Menu
All-you-can-eat buffet

● Red crimson
● Kanbe rice
● Crab tuna custard
● salad
● Shinjimi Lake Shijimi juice
● Chicken raising
● Izumo soba
● Other dishes are also available
---------------------------
The following items are offered individually.
● Crab pot
● Sakaiminato overnight dried
● Sakaiminato dried food overnight
● Crab Miso shellfish
● Saussae
● Izumo Seikan Ice Cream
---------------------------

· Soft drink bar 380 yen
· There is a single item drink

· All you can drink including local sake will be served at 1,500 yen
※ Renewal commemoration service "Takematsu" if you give it all you can drink, 30 minutes extended free!