DETAIL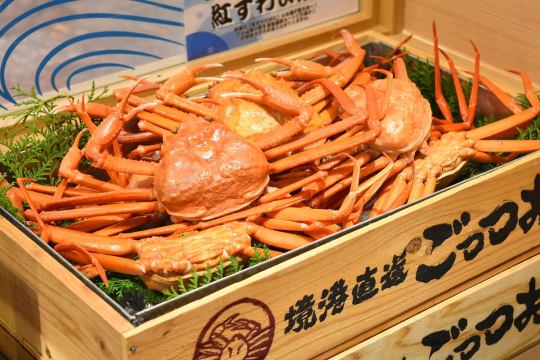 All you can eat 【The bite course 90 minutes】 The specialty "Kaniyama" is waiting !!!
The display is without tax.
Please have a cup of whole in Ginza! As our shop is a buffet restaurant, you can taste other dishes, such as crab, crab steak, and other dishes, as well! Other than this, luxury like this is at Izumo Soba By the price! Super Sanuku who also envies people in the Sanin!
Menu
【Viking food content】
If you want to eat crab perfectly ♪ With this plan!
● Red crimson
● Kanbe rice
● Crab tuna custard
● salad
● Shinjimi Lake Shijimi juice
● Chicken raising
● Izumo soba
● Other
---------------------------
· Soft drink bar 380 yen (excluding tax)
· There is a single item drink
· All you can drink including local sake will be served at 1,500 yen (excluding tax)